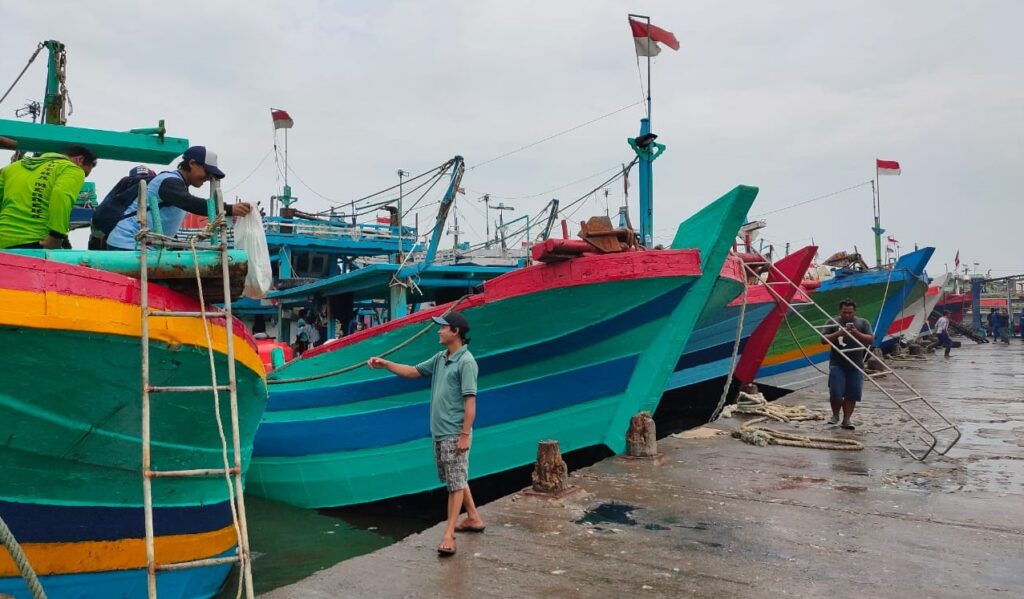 The Indonesian Fishermen Association (HNSI) in Tegal, Central Java, is spearheading the efforts to stop the use of fishing gear (API) which is harmful to the environment. On Friday, February 12, 2021, 15,000 fishermen, who are all members of HNSI, declared that they are replacing their current fishing gear with others that are more environmentally friendly. The Head of Tegal HNSI, Riswanto, had an audience with the Minister of Maritime Affairs and Fisheries, Sakti Wahyu Trenggono, at the KKP office on February 11. During the meeting, Trenggono invited the coastal fishermen of Tegal to switch to environmentally friendly fishing gear for environmental sustainability. The minister also said that the act of overfishing should also be stopped.
Previously, the Maritime Affairs and Fisheries sector was again disturbed by the controversy of trawl legalization. Acting Director General of Capture Fisheries Muhammad Zaini, said that with the Minister of Marine Affairs and Fisheries Regulation Number 59 of 2020, the trawl function returned to its original provisions2. However, there are some provisions in the legalization of trawls in the new regulation. Among them, trawls will feature a square mesh window on the bag so that when they are pulled, the small fish that are caught can still escape. The ministry will also limit the areas in which the use of trawls are allowed to only Fisheries Management Areas (WPP) 711 and 712. Fishing lanes for vessels under 10-30 GT, may only operate in lane II with a distance of 4 to 12 nautical miles. For the trawl route, he said, small ships under 10-30 GT may only operate on line II. Meanwhile, he said, for ships above 30 GT, the use of trawl fishing gear is only allowed in lane III with a distance of more than 12 nautical miles. That way, the movement of all ships with the proper permission from the government will be tracked every second.
The refusal to use trawls, which was echoed by several parties, led to an emphasis by the Minister of Maritime Affairs and Fisheries Sakti Wahyu Trenggono, who said that the ministry had never allowed trawls to operate in Indonesian territory since the new regulation was passed. He emphasized that his party was still delaying the regulation of Ministerial Regulation Number 59 of 2020 concerning Fishing Paths and Fishing Equipment in the Fisheries Management Area of ​​the Republic of Indonesia and the High Seas regarding trawl fishing gear3. All fishers and entrepreneurs in the fisheries sector should take note of the bold act from HNSI, and remember that while they strive to reap profit, they also need to prioritize the sustainability of a balanced ecosystem.